Foundational and Advanced Job-ready
Best Data Science Courses in Pune
Acquire the weight of an experienced candidate even at your first data science job. Get Industry-accredited training from the best Data Science courses in Pune. This course will help you to capitalize on your domain expertise by utilizing your existing domain knowledge in the data science field via fresh industrial capstones.
10k Successful
Career Transition
Global Recognition
From IBM
Industry Standard
Training
Career Assistance
For Professionals
Financing as low as
₹ 9,735/month
Program Fee & Financing
We are dedicated to making our programs accessible. We are committed to helping you find a way to budget for this program and offer a variety of financing options to make it more economical.
The EMI option
We have partnered with the following financing companies to provide competitive finance options at 0% interest rate with no hidden costs.
Get professional training affordably
₹99,000 + 18% GST
Financing as low as
If one-time payment is your thing other than EMI, you can rely on services such as Internet banking or credit/debit cards.
Get professional training affordably
₹ 9,735/month
Program Features
Why Enroll In Data Science classes in Pune?
Custom-fit Training
Get specially designed modules as per your dream Data Scientist role. Learn innovative AI applications.
Domain Focused
Obtain cutting-edge Data science and AI skills as per demanding industry standards. Choose from 8+ electives.
Premium Mentoring
Learn how to crack interviews by attending CV writing workshops & mock interviews with PRODUCT Based Companies expertise.
Hands-on Experience
Get the diligent experience of real-world projects, spanning from advanced level complexity, directly from relevant companies.
Watch our alumni making successful career transition
Learnbay taught me data science. Thanks to Learnbay's domain specialization course, I landed a job in my prior sector and was regarded as an experienced applicant by my firm. I consistently increased my data science knowledge and experience, which led to a 250% hike.

Chandni Priya
Associate Data scientist at The Math Company
Recommended to anyone who is trying to learn Data Science. Teachers go through every detail and in between they tells you what questions is mostly likely to ask in the interview! Which is important! Also gives you assignments for weekends! Overall really good experience! Worth it!

Shravanthi A
Data Scientist
Learnbay has helped me a lot to learn data science applications in the e-commerce industry. The live class concept was really helpful in receiving proper DS training. Thanks to all my mentors and the placement team.

Mohammad Israr
Data scientist (TCS)
18 LPA
Average Salary Package
The Data Science Course in Pune provided by Learnbay promotes live training by industrial experts in Data Science. The online training is structured keeping in mind the local industry needs. With the skills and expertise gained, you can get a lucrative and ever-growing career in this field. Data Science, Artificial Intelligence, and Machine Learning are continuously transforming the business landscape in the 21st century, and Learnbay's Data Science Training in Pune is tailored to meet your needs. It's good to deeply understand a subject to get a rewarding career.
Industry experts design our Data Science course in the best way to promote both theoretical and practical knowledge cost-effectively. Data Science is one of the most rewarding professions in the 21st Century. The course is customized according to the current high demand for data scientist roles.
Whether a fresher or a software professional, you will get live high-quality training from our experts. The technological outburst has made it necessary to have the required knowledge and skills to operate in the technology sector. Because massive amounts of data are being produced daily in different sectors, it has become an essential part of almost every company.
A data scientist uses modern tools and techniques to drive meaningful information and make decisions. Learnbay's Data Science Institute in Pune has designed the courses to help you learn data science from scratch according to your domain. Research shows that the top skills required to become a data scientist are analysis, communication, statistics, deep learning, machine learning, and artificial Intelligence, among many others.
Our Data Science course in Pune is a two to a three-year subscription program. We have collaborated with IBM to provide a data science certification course. They are globally recognized and guarantee 100% job assistance. One-on-one, personalized, live doubt-clearing sessions with skilled PRODUCT Based Companies data scientists make Learnbay different from the rest. Its unique cloud lab feature provides access to live Data science projects from MNCs and even offers guidance from industrial leads. This way, you can learn data science without leaving your job.
Learners at Learnbay get a list of specialized domains. To work as a data scientist, you must choose the right domain. The career experts at Learnbay analyze the profiles and suggest the best course according to your domain. It helps you to learn the necessary skills with a greater degree of expertise.
A Forbes study has found that 2.5 quintillion bytes of data are created each passing day. It is where the role of a data scientist comes in. They are responsible for analyzing and organizing such huge data for organizations. It, in turn, creates ample opportunities.
The data science learning modules you get at Learnbay are customized according to the domain you have chosen while keeping in mind the industry requirements. The course provided by us will not only make you a skilled data scientist but will also make you an expert in particular fields. Learnbay plays an important role since you get to choose your specialized domain.
The data science course is a complete training course covered using multiple modules. Learners from a non-technical background receive special coding classes to get along with learners who know the technicalities.
The modules include
Cohort Orientation
Special Programming Classes
Basic Python Programming
Advanced Python Programming
Statistics and Machine Learning
SQL
Big Data and Spark Analytics
Deep Learning
NLP
Deployment (AWS + GCP)
The Data Scientist course in Pune has 9 months (300+ hours) duration.
The Structured data science course consists of 4 - Terms:
Module 0: Cohort Orientation + Special Programming Classes
In this module, learners get a brief introduction to data-related tools. The module helps you easily learn about particular real-time projects and Capstone projects. Learners also gain a thorough knowledge of the fundamental relevance of projects using data and the role of data in business. The cohort orientation also teaches the significance of data in decision-making. You learn data utilization to enhance industrial operations and management.
Special Programming classes are designed to teach learners the types of code editors in Python, introduction to Anaconda and Jupyter notebook, Flavors of Python, Introduction to Git, Github, and Python Fundamentals. You also learn the difference between Source Code vs. Byte Code vs. Machine Code. The fundamentals of statistics help them to learn to mean, median, mode, standard deviation, average, probability, and introduction to linear algebra.
Term 1 - Python Programming (Basic and Advanced)
Module 1
This module provides full-time dedicated sessions. Experts carry out the sessions through Live Instructor-Led Online Training. The module equips you with knowledge about program basics and environment setup, python programming overview, strings, decisions, and loop control Python data types, functions and modules, File I/O and Exceptional Handling and Regular Expression, Data Analysis using NumPy, Data Analysis using Pandas, Data Visualization using Matplotlib, and Data Visualization using Seaborn.
Term 2: Statistics and Machine Learning
Module 1: Statistics
This is an essential module focusing on different statistics and data processing methods. In this module, you learn about the fundamentals of Maths and probability, an introduction to statistics, and statistical learning. The modules also cover Linear Algebra, Data Processing, Exploratory Data Analysis, and EDA. It consists of 4 practice sets and assignments.
Module 2: Machine Learning
In this module of Learnbay's data science course, you learn about regression and classification models, linear regression models, data preprocessing, evaluation metrics for classification models, Decision Tree Models, Random Forest Models, Hyperparameter Tuning, and Naive Baye's model. The module also provides in-depth knowledge about K means and Hierarchical Clustering, Principal Component Analysis, and Support Vector Machine.
Term 3: Data Science Tools
Module 1 - SQL
Module 2 - Mongo DB
Module 3 - Tableau
Module 4 - PowerBI
Module 5 - Big Data and Spark Analytics
Module 6 - Time Series
Term 4: Artificial Intelligence Tools
Module 1 - Deep Learning using TensorFlow
Module 2 - Natural Language Processing
Module 3 - Model Training and Deployment using ( AWS GCP)
Premium Features of Data Scientist Training in Pune
Classroom Session : What's better than getting assistance both in online and offline mode? Experts from PRODUCT Based Companies and MNCs help you throughout the process. You can also attend classroom sessions.
One-on-One Dedication : Every learner gets a live interactive session with the experts. An industry expert guides every session. Technical support is provided to the learners around the clock.
Two-year Subscription : You can get unlimited access to your learning materials and project sessions. If you are a professional, you can switch between weekends and workdays. You get the flexibility to create your learning calendar.
Guaranteed Interview Calls : We partner with 250+ Top MNCs & FinTech Startups. Many of our learners have grabbed placements in their dream companies. The placement cell is dedicated to ensuring a smooth career transition for you.
Mock Interviews : Learnbay allows you to participate in mock interviews to sharpen your skills. This ensures an improvement in your interview success rate. It also builds your confidence to ace the interviews in your dream company.
Data Science Foundation Program in Pune with Placement Assistance
This program is designed for beginners who want to kick-start their career in Data Science.
This course introduces you to Data Science and Python Programming.
The course also clearly explains Data Analytics vs. Business Analytics vs. Big Data.
You also work on hands-on projects, which will help you get real-world experience.
The foundation data science course fees in Pune is just ₹ 79,000 + 18% GST.
Highlights of the Data Science Foundation Program in Pune
Consists of 200+ hours of live sessions
Lifetime accessibility of recorded live classroom videos
Offline live project experience in the project innovation lab
8+ real-time industrial projects
Advance Data Science and AI Program in Pune with Placement Assistance
If you wish to dive deep into the field of Data Science, this course is the right fit for you.
The experts at Learnbay will help you develop solid knowledge.
The course teaches you Deep Learning and Neural Networks.
You can choose this if you want to switch your domain.
You get rigorous hours of learning at just ₹ 99,000 + 18% GST.
Highlights of Advance Data Science Course and AI Program in Pune
Consists of 250+ hours of live sessions
Global recognition from IBM
Career assistance for professionals
Capstone project completion certificate from IBM
12+ real-time industrial projects.
Data Science and AI program for Managers and Leaders in Pune with Placement Assistance
This data science course is best suited if you are a professional with over 8 years of experience in any field.
Our industrial experts help you make a switch as a professional and not a fresher.
The domain-specific industrial projects help you to break through the crowd and stand out among the rest.
You can also attend classroom sessions and get assistance in online and offline project sessions.
The program fee is just ₹1,10,000 + 18% GST.
Our experts make you interview-ready, and the placement cell ensures you get guaranteed interview calls from FinTech Startups and Top MNCs.
Highlights of Data Science and AI Program for Managers and Leaders in Pune
Consists of 400+ hours of live sessions
15+ real-time industrial projects
Online sessions guided by professionals working in top MNCs
Variety of financing options are available to make it more economical
Data Science and AI Master Program in Pune with Placement Assistance
This course covers all the skills a data scientist must possess.
The PRODUCT Based Companies and MNC experts guide the working professionals having experience in any domain.
The trainers have 8+ years of experience.
The course teaches you data structure algorithms, Business Analytics, and the basics.
To make your experience relevant, Leanbay's Data Science Course helps you work on domain-specific industrial projects.
The 3-year subscription gives you limitless access to learning materials.
The course comes at just ₹1,29,000 + 18% GST.

Highlights of Data Science and AI Master Program in Pune

You can opt for either a weekday or a weekend batch
Consists of 500+ hours of live sessions
Practical covering for real-time industrial projects
20+ real-time industrial projects
Learnbay's Domain-Specific Data Science Course in Pune
Some available domains are
Data Science for Sales and Marketing Professionals: Without domain expertise, your data science abilities are useless. From inventory management to merchandising, data science applies in most areas of sales and marketing. Targeting valuable customers has become an easy task now.
Data Science for HR: Did you know you can reduce employee turnover rates by having a data scientist on your team? Online data science training helps you find opportunities to boost employee engagement, creating an effective workforce.
Data Science for Healthcare Workers: Data Science has paved its way in the healthcare domain as well. From predicting diseases early to collecting and sending real-time updates to doctors, it has helped devise treatments efficiently.
Data Science in BFSI Domain: Data Science in the BFSI domain help in fraud detection, enhancing customer support, and improving operational efficiency. A Data Science course helps you gain an advantage over others in the same field.
Data Science in Manufacturing, Automotive, and Telecom Domain: The online data science training in this domain helps you learn how data is collected in different manufacturing settings. It also gives you a brief knowledge of the telecom sector's network performance improvement.
Data Science in Oil, Gas, and Energy Domain: A data science course in this domain teaches you the role of analytics and data science in the energy sector and oil and gas industry.
Data Science in Media, Hospitality, and Transport Domain: This course teaches you everything from identifying hotel issues to satisfying customer needs by improving business strategies.
Data Science Trends in Pune
The experts have predicted that by 2026, the industry will have 1105 million data scientist jobs. Both private and public sector firms need data scientists to function efficiently. Learnbay provides its learners with flexible training options. You can choose online or offline training sessions to avail the data science course in Pune. You can also access recorded lecture videos to learn anytime you want.
Best Institute for Data Science in Pune
Ever found yourself wondering about the Best Institute for Data Science in Pune? Well, this is the right place for you. Learnbay provides you with live training at affordable prices. Want to stand out in your domain? Take our data science course online, as this will be one of the best career choices you will ever make. Learnbay institute has proudly assisted over 500+ aspirants in pursuing their dream careers. IBM, being our accreditation partner, has global recognition.

Learnbay's Data Science institute in Pune has proudly assisted over 500+ aspirants in pursuing their dream careers. IBM, being our accreditation partner, has global recognition.
Why Learnbay is the best Data Science Institute in Pune?
IBM Certified Capstone
Guaranteed Job Referrals
100% Live Online Classes
Hassle-free and tailored training for PRODUCT Based Companies Company interviews
A successful career transition even with 0 coding experience
Industry-targeted syllabus
Did You Know?
The average data scientist salary in Pune is ₹8,20,000 per year? Learnbay's online data science training allows you to break through your career in this field!

Learnbay also provides classroom mode for machine learning and artificial intelligence courses in Pune and data science courses.
Why Domain Specialization?
Students learning data science at Learnbay get a list of specialized domains. Learnbay mentors analyze a student's profile and then suggest the right domain(s) as choosing the right domain is very important to get successfully employed as a data scientist. The domain helps students learn data science skills with a greater degree of expertise.
In addition to seeking a skilled data scientist, many businesses also seek experts in particular fields. Learnbay plays an important role in data science training across Pune from this perspective by allowing students to select their own domain. Also, the data science learning modules you get are completely customized as per your chosen domain's industry-level data scientific needs.
What are the domain electives available in Learnbay Data science courses in Pune?
HR, Sales, and Marketing
Energy, oil, and Gas
Mechanical, manufacturing, and telecom
Pharmaceutical and clinical research
Media, hospitality, and transportation
Testing and Development Domain
DeOps and Cloud
IoT, automotive, and embedded systems
Supply chain and e-commerce
Banking, Finance, and Marketing Domain
Students earn IBM Data Science Certification at the end of the course. Even the Advance program, Managers program consists of 6-8 separate IBM certificates on different sub-module completion. Even in these two courses, you get a data science project completion certificate issued by IBM.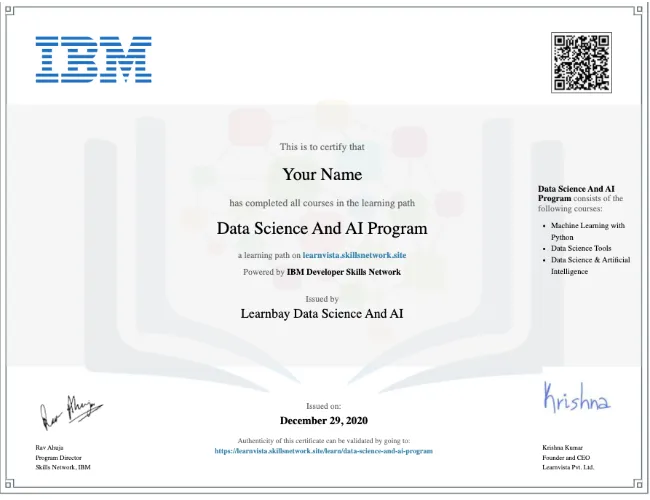 Within Learnbay's Data scientists courses in Pune, every module is customized as per the present data science job market direction. There are even special coding classes for students from non-technical backgrounds so students can get along with other technical mates.
The modules cover plenty of hands-on assignments on demanding Data science tools. Our industry FAANG experts teach you to apply statistics, probability, and mathematical analysis skills. Learnbay helps students master Data scientist tools like Advance excel, SQL, MONGO-DB, TABLEAU, POWER BI, BIG DATA, SPARK ANALYTICS, PYTHON, and TIME SERIES. Professional Data scientists widely use these programs, and our students learn the same at the trending industry level throughout the Data science training in Pune.
Module Details:
Preparatory Classes (Programming + Maths)
6 Hours
1
Anaconda Installation
Basics of Programming
Memory Management
Compiler and Interpreter
Syntax of Python
Basics of Statistics
Python Programming (Basic + Advance)
40 Hours
2
Git and GitHub
Operators + Data Types + Loops
Functions + Regular Expression
Conditional Statement
File & Exceptional Handling
Numpy, Pandas, Matplotlib, etc.
Statistics and Machine Learning
70 Hours
3
Linear Algebra, Probability
Permutation & Combination
Descriptive & Inferential Stats
Hypothesis Testing
Time Series Analysis
ML Algorithms
Industrial Projects & Capstone Projects
12+ Classes
4
Text Classification
Human Activity Recognition
Forecasting Business KPI's
Credit Risk Analysis
Customer Churn Prediction
Sentiment Analysis
Learnbay's data science course is best known for its high placement rate.
It offers guaranteed data scientists interview calls in the specific domain opted by students. The students of Learnbay get recruited by globally recognized companies and startups as Data scientists, Data engineers, AI experts, etc. Learnbay has created a strong network with 250+ companies that recruit for highly paid data science job roles throughout the year.
Learnbay faculties even focus on students' soft skills, resume building, and portfolios of their students so that they keep shining even in the large data science job seekers crowd. Most Learnbay students have got Data scientist roles in companies like Amazon, Mercedes, JP Morgan, E&Y, SG Analytics, Techart, Alteryx, etc.
What is the scope of Data scientists in Pune?
Data Scientists play an important role in the industry and have a great future with high paycheques. In actuality, they are the key to every successful business decision. Along with the MNCs, the number of SMEs is rapidly growing in Pune. So, once you complete industrial data science training from Learnbay, you get exposed to endless career opportunities.
Learnbay's unique Cloud Lab feature helps students work on live MNC projects from anywhere. Depending on the course you choose, you get the opportunity of working on 8 to 15 live industry projects and 2 to 3 capstone projects. Even you get a Project Experience Certificate from IBM for successful completion of unique data science capstone projects.
Below are a few projects from the Learnbay alumni profiles:

Samsung Health Monitor App
Samsung will launch a new healthcare app soon. The key goal of this app is accurate human activity tracking and providing relevant health-related recommendations. Continuous analysis of a massive amount of mobile data is required for such an app.

IBM HR Analytics
IBM intends to boost its HR department by identifying employees' masked inconsistency. They need models to identify the graphical variations in their 14000+ employees' performances. Help them build models with your regressions and other Data science abilities.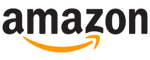 Amazon Customer Review Analysis
Amazon has made a goal to identify the most successful consumer electronic products. For these, they require live customer review analysis. You can participate in the assisting project of customer insight regeneration from the ongoing and existing reviews via a suitable data visualization approach.

BMW Used Car Price Optimization
BMW allows existing customers to sell used cars but many competitors are now offering better resale values. A data science-powered statistical app from BMW will provide the best market value for used cars based on parameters like Km driven, daily pricing up and down, manufacturing dates, etc. Develop your analytical skills through such projects.
We have emplaced numerous candidates in top global companies and startups. More than 1000+ Learnbay alumni have already started working as soon as they completed the course. Rest got recruited in a few months. Even 300+ candidates have directly joined data science project leadership or manager designation after completing the Data Science and AI program for Managers and leaders. Here are some of our alumni sharing their hard work and success: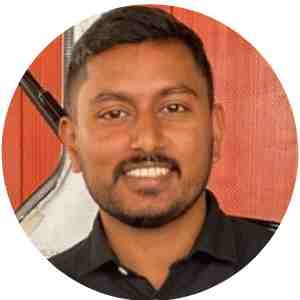 Deveraj
The quality of the content is very nice. What I liked the most was mainly the instructor concentrating on the practical part, live project sessions make you feel confident to attend interviews. Multiple batch options, access for any instructor class videos or materials. The totally positive environment around.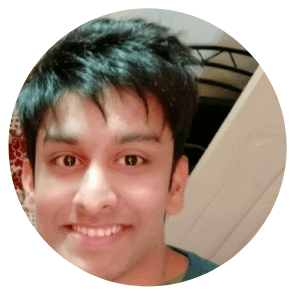 Shezan Baig
Learnbay is one of the most remarkable data science institutes I've come across. Compared to other institutes in India, it offers a data science course at a low cost. Excellent value for money. Finally, I achieved job satisfaction. I would strongly advise everyone to attend this institute.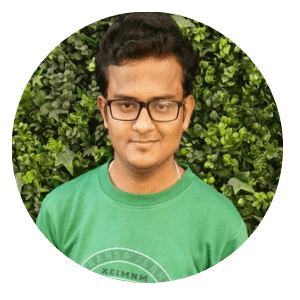 Viraj Ghodke
For me, learning using the Learnbay platform has been a great experience. The teaching and management team are very helpful. They are constantly willing to clarify each individual's doubts and meet the needs of working professionals. The practice interview sessions were simply like a clone of MNC interviews.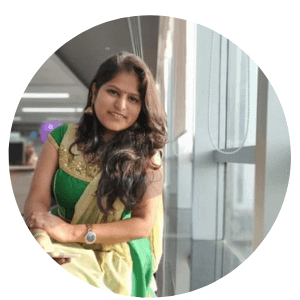 Shubhangi J. Waghmare
The best in Industry offerings from both cost and curriculum wise. One advantage of joining here is you can access their resources for a lifetime, unlike others where you have accessibility only for a year or so. Most importantly, there is continuous assistance for recruitment.
Frequently Asked Questions
COURSE RELATED
DOMAIN ELECTIVES
PAYMENTS AND SCHOLARSHIPS
CAPSTONE AND REAL-TIME PROJECTS
CERTIFICATION
JOB ASSISTANCE
MENTORSHIPS
SUPPORT
What are Data Science Training courses available at Learnbay in Pune?
What are the prerequisites for these Data Science training Courses in Pune?
There are no prerequisites for this Data Science Foundation course as all modules are beginner-friendly and are taught from scratch. We provide special classes and assistance for Non-IT/Non-Programmers. However, basic knowledge of applied Mathematics/Statistics is a must.
What if I miss a few classes due to an emergency?
In case you miss a few classes, you will be provided with backup classes in other batches. But if you could not attend more classes, you can opt for batch change and join the next batch.
What is a Flexi Subscription in these advanced data science courses in Pune?
Those who enroll for Data Science live classroom training are eligible for a Flexi Pass. With this option, we will share access to all the ongoing batch details for a period of 1 -3 years, so that you can attend live sessions from any batch and learn at your own pace. This option is best for people working in shifts or on weekends. Flexi Subscription Time-line: Foundational Data Science and AI Training course- 1 Year, Advance Data Science and AI Certification course- 3 Years, Data Science and AI Certification Course for Managers and Leaders- 3 Years, Data Science and AI Training with Placement Assistance - 3-years.
What's the duration of these advanced data science courses in Pune?
The duration of these courses is about 6-15 months, which includes live lectures, hands-on practical training on live projects, and interview preparations. Classes will be conducted on weekdays and weekend batches. Monday to Friday - 2 hours/day and Saturday & Sunday - 3.5 hours/day, Foundational Data Science and AI Training course (220+ hours) :- Weekday batch - 6 months, Weekend batch - 8 months, Advance Data Science and AI Certification course (270+ hours) :- Weekday batch - 7 months, Weekend batch - 9 months, Data Science and AI Certification Course for Managers and Leaders (340+ hours) :- Weekday batch - 11 months, Weekend batch - 13 months, Data Science and AI Training with Placement Assistance (380+ hours) :- Weekday batch - 13 months, Weekend batch - 15 months
What is the mode of data science training in Pune at Learnbay?
We provide both classroom and online data science training modes. Based on your requirement, you can choose your preferred mode.
How can I opt for a Hybrid mode of learning in IBM data science training courses in Pune, At Learnbay?
Simply, you can choose an online mode of study for the theoretical classes and a classroom mode for all the capstone projects and interview preparation sessions.
24/7 Learner's Support
Data Science Course Certification Training locations in Pune : Bajirao Road [411002], Yerwada [411006], Kasba Peth [411011], Dhanori [411015], Pune City [411022], Hadapsar S.O [411028], Airport [411032], Afmc [411040], Karve Road [410038], Ammunition Factory Khadki [411003], Aundh [411007], Dapodi [411012], Gokhalenagar [411016], Kudje [411023], Kothrud [411029], Mundhva [411036], Tingre Nagar [411000], A.R. Shala [411004], Baner Road [411004], Magarpatta City [411013], Botanical Garden [411020], Khadakwasla [411024], Lokmanyanagar [411030], Bibvewadi [411037], Bhavani Peth [411042], Dhayari [411041], Dhankawadi [411043], C D A O [411001], Shivajinagar [411005], Parvati [411009], 9 Drd [411014], Armament [411021], Donje [411025], Bopkhel [411031], Bhusari Colony [411038], Haveli [411045], Jambhulwadi [411046], Lohogaon [411047], Khondhwa [411048], Anandnagar [411051], Navsahyadri [411052], Chatursringi [411053], Gokhalenagar [411055], Warje [411058], Mohamadwadi Kadvasti [411060], Janaki Nagar [411066], Aundh [411067], Pimpri Chinchwad [411078], Nanded [411230], Gondhale Nagar [412029], Sathe Nagar [412047], Alandi Devachi [412105], Ambarvet [412115], Ashtapur [412207], Manjari Farm [412307], Phursungi [412308], Viman Nagar 411014, Shaniwar Peth [413337].
Locations Offered :Data Science Course viman nagar, Data Science Training in kalyan nagar, Data Science Training in magarpetta, Data Science Training in pimpri chinchwad, Data Science Classes in yerwada, Data Science Classes in kharadi, Data Science Classes in vishrantwadi, Data Science Classes in deccan, Data Science Course in Katraj, Data Science Training in warje, Data Science Certification Training in bavdhan, Data Science Certification in boat club road, Data Science Certification in model colony, Best Data Science Training in pune, Best Data Science Course in pune